Writing A Short Sale Hardship Letter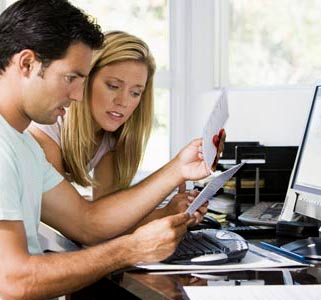 A hardship letter is a letter you write to your bank requesting they consider a short sale to prevent the foreclosure of your home. After assembling hundreds of short sale packages, we have found that more than any other document, the hardship letter can make or break a short sale. While banks care most about dollars and cents, it is important to remember that your letter will be reviewed by an individual loss mitigator. Like the rest of us, this loss mitigator is a real person with real emotions who cannot help but be influenced by a sincere story of hardship.
It is important that you put some effort into writing the hardship letter. A lender will agree to a short sale only when they are convinced that a loss on the property is inevitable. The lender then weighs the cost/benefit of a short sale versus a foreclosure. To qualify for a short sale, the borrower must demonstrate evidence that the mortgage cannot be paid and that the property cannot be sold for what is owed on the property. In the short sale hardship letter you must:


State the legitimate, special circumstances which have caused you to fall behind on your house payments.





Explain your current situation and what you are doing to try and get back on your feet.






Don't make your situation worse, by complaining to them.





Be honest and represent the facts clearly.


What Do Banks Consider A Short Sale Hardship?
How do banks define hardship? A hardship exists when there is a decrease in income and/or an increase in expenses. Many people think that you must be "broke" to have a valid hardship. This is not true. Banks will read the hardship letter to assess why a borrower is having financial difficulties. What situation triggered the problem? When did the problem arise? How has the borrower attempted to cope with the resulting financial difficulties? The underlying reason behind most delinquent mortgage payments is what the mortgage industry defines as a "hardship condition." A hardship is an unexpected financial crisis of some sort. HUD recognizes the following situations as valid hardships and justification for default:


Death of principal mortgagor





Death of mortgagor's family member






Illness of principal mortgagor






Illness of mortgagor's family member






Inability to sell property






Property problems (roof leaks, construction litigation, etc.)






Inability to rent property






Casualty loss (such as a Hurricane, etc.)






Energy-Environmental costs






Payment adjustment (ARM Adjusting)






Transfer of ownership pending





Abandonment of property (due to condition of property, for instance)


Please keep in mind that some scenarios may meet these criteria and yet not be viewed favorably by a lender. The more proof of the hardship which a borrower is able to produce, the better.
Nevada Short Sale Hardship Letter Tips
The borrower should write the letter in their own words. It's important to provide a clear picture of their financial situation and back up all claims with documentation, such as pay stubs, bank statements, medical bills and more. The numbers should clearly illustrate that the borrower is no longer able to make the mortgage payments. This will motivate the lender to cooperate.
The short sale hardship letter can be typed or handwritten. It should contain some standard elements at the top of the letter including the name of the borrower(s), the date, the lender and the loan number. The end of the document should have the borrower's signature with the date, as well as the signature of any co-borrower. The length is not important so make it as long as needed to have the desired impact.
Sample Short Sale Hardship Letters
EXAMPLE #1
(Date)
(Company's Name)

(Company's Address)

RE: (home address)

Loan number: (#)
Dear (Ms/Mr. Brown:)
We have purchased our family's home in (date).
Since then, as you know, our country has experienced one the biggest housing market crashes in history. This, combined with the rising food and gas prices and current slow down in the economy, has affected our ability to pay our bills on time.
Our adjustable interest rate mortgage payment has increased from ($) to ($) since we first purchased the house making it especially hard to keep it current. In the last couple of years our home has lost about (55%) of its value making it impossible to refinance it since the equity we once had is now gone.
In the last three months our family's economic situation has gotten even worse because (explain what caused the financial hardship. Ex: job lay-off, death in the family, medical emergency, etc.) and we can no longer afford the new payments.
At this point we are trying to avoid foreclosure and/or bankruptcy and would like to discuss with you the possibility of getting a short sale approval that could be beneficial for both parties.
Enclosed, please find copies of our financial statements. We truly appreciate any effort you can make to help our family through this situation. Please feel free to contact our agents, Bill and Francoise Myers with any questions.
I/we, (Home Owner Name/Co-signer Name), state that the information provided above is true and correct to the best of my/our knowledge.
Sincerely,
(Home Owner Name)

(Co-signer Name)

(Home Owner Address)

(Account #)


Example Hardship Letter for Short Sale
EXAMPLE #2
(Date)
(Lender Name)

(Loan number)
RE: Hardship Letter - Short Sale for (your address)
Dear Creditor:
Since last (month) I am experiencing financial difficulties due to (layoff, medical problem).
After having my current financial situation carefully analyzed, I have concluded that it is no longer possible to comply with the original terms of the agreement. I have no choice but ask you for your help on avoiding the foreclosure of my family's home.
Due to the dropping of home prices in our real estate market, I currently owe more on my mortgage than my home is actually worth.
Please consider allowing me into your Short Sale Program so that we can lower the price and sell the house quickly before it goes into foreclosure. This will allow me to settle my financial obligation to you and have a chance to get back on my feet, without having to file for bankruptcy.
Please understand that financial hardships can occur and many times it's not a choice. I deeply appreciate your help in this matter. If you have any questions, or need anything further from me, you can contact my Realtor, Francoise Myers at (702) 677-4343.
I am enclosing my last two months bank statements, last two year's federal tax returns, last two pay stubs for all working borrowers, and my last two year's W-2's .
I, (your name), state that the information provided above is true and correct to the best of my knowledge.
Sincerely,
(Home Owner Name)

(Address)

(Account number)
Example Hardship Letter For Short Sale
EXAMPLE #3
Lender Name
Loan Number
Today's Date
RE: Hardship Letter - Short Sale for _____________________ address
To whom it may concern:
I purchased my home at _____________ in ___________. At that time I was employed by _______and business was very good. My salary and the possibility of a promotion and raise made me sure that I could easily support my mortgage. Unfortunately, a downturn in the market caused my company to reduce its workforce and I was laid off.
After searching for a comparable job, I finally got a temporary position as an office assistant as I continuing seeking other work. I struggled for several months to make my mortgage payment, and was also hit with some medical payments that I did not expect (the COBRA payment was more than twice what I was paying when employed). I knew I would have to sell my home to protect my credit rating and possibly have enough cash left over for moving expenses and some savings. I recently put my home up for sale; however, there were several problems that I did not have enough money to fix, such as the broken fence in the back yard and some pretty severe leaks in the roof which indicated a new one was needed.
I really love my house, but I know that I cannot afford it. I am a single parent, working as a temporary employee with few benefits and no savings. My financial situation cannot sustain a home mortgage of nearly $2200 per month. I want to sell the home, avoid foreclosure and salvage my credit. I know that a foreclosure on my record will affect me for years to come. I would ask that you please assist me in avoiding this.
Please accept this offer as payment in full. My attorney has advised me to file bankruptcy, but I prefer to avoid further destruction of my credit. I respectfully request that this short sale be approved; otherwise, I will have no choice but to file bankruptcy for my own protection. I just want to move on and start over.
I deeply appreciate your help and understanding in this matter. If you have any questions, or need anything further from me, please contact my agent, The Myers Team.
Sincerely, Home Owner Name, Address and Contact Information
Contact Us
* #1 Status is based on production by non-lawyer affiliated Realtors and Brokers from January 1, 2007 through December 31, 2012. (listing ends only) The information provided is obtained from public records, it is deemed reliable but not guaranteed. The Myers Team does not guarantee that all home owners will be able to purchase a new home in one year or less. This will depend upon many factors, including your credit history before the short sale. Not all clients will qualify for a short sale. Not all clients will be eligible for the advertised services contained in this web site. Not everyone will qualify for government assistance programs such as HAFA. Banks are not required to participate in the HAFA program. Restrictions apply. Nevada state law (NRS116.4109) requires sellers to provide and pay for a homeowners association resale package. If you live in a home with one or more HOA's, there may be state mandated fees required to comply with Nevada State Law, and homeowners will be required to provide a buyer with all CIC disclosures. The Myers Team are NOT lawyers, nor qualified to give legal advice of any nature. The Myers Team are NOT accountants, CPA's nor qualified to give tax advice. This web site is not intended to offer legal advice and all information contained in this web site is for information purposes only. All Myers Team clients are encouraged to seek the advice of a real estate attorney, and/or a qualified CPA. All of the information contained in this web site is subject to change. All site software, design, text, images, photographs, illustrations, audio clips, video clips, artwork, graphic material, or other copyrightable elements, and the selection and arrangements thereof, and trademarks, service marks and trade names (the "Material") are the property of The Myers Team™ and/or its subsidiaries, affiliates, assigns, licensors or other respective owners and are protected, without limitation, pursuant to U.S. and foreign copyright and trademark laws. The Myers Team™ hereby grants you a personal, non-exclusive, non-assignable and non-transferable license to use and display, for noncommercial and personal use only, one copy of any material and/or software that you may download from this Site, including, without limitation, any files, codes, audio or images incorporated in or generated by the software provided that you maintain all copyright and other notices contained in such Material. You agree not to reproduce, modify, create derivative works from, display, perform, publish, distribute, disseminate, broadcast or circulate any Material to any third party (including, without limitation, the display and distribution of the Material via a third party web site) without the express prior written consent of The Myers Team™. Use of http://www.NevadaShortSaleInfo.com and/or http://www.VegasShortSaleInfo.com and/or http://lasvegaslist4less.com and/or its licensors' Material is only permitted with their express written permission. You further agree that you will not disassemble, decompile, reverse engineer or otherwise modify the Material. Any unauthorized or prohibited use may subject the offender to civil liability and criminal prosecution under applicable federal and state laws.